Safe Patient Standard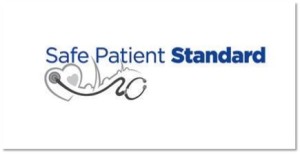 To protect the safety of every patient in Minnesota, we need a minimum standard of care that guarantees nurses have the time they need to provide patients with the quality care they deserve. Right now, there are no standards for, and no limits on, the number of patients a nurse can be assigned to care for at one time. This threatens the quality of care patients receive. The Minnesota Nurses Association is calling on the Legislature to enact a Safe Patient Standard to ensure all patients receive quality care.
For more information, visit the Safe Patient Standard website or download this one-pager on the need for nurse-patient ratios.
Single-Payer Healthcare
MNA believes health care is a human right and that all Americans should have access to care without regard to their ability to pay.
Nurses see first-hand the devastating effects of illness and injury, not just on patients' health but all too often on their finances as well. People cannot afford their premiums and deductibles, and it's keeping them from seeing their doctors and receiving the care they need.
MNA supports a single-payer health care system that is publicly financed and privately delivered. This could be essentially a public insurance company or an improved Medicare for all. We are the only highly developed country in the world that does not guarantee health care as a human right. It's time to take action to change that.
Here's a video showing support for single payer in the labor family
For more information, contact
Geri Katz, Single Payer Specialist
651-414-2855     Geri.Katz@mnnurses.org
National Nurses United Medicare for All campaign
Physicians for a National Health Program
Workplace Violence Prevention
For too long, nurses have considered violence in the workplace "just part of the job." Not any more.
In 2015, MNA worked with legislators and the Governor to pass a new law that requires all hospitals in Minnesota to develop plans to prevent violence before it happens, not just respond to it once it does.
Hospital administrators must work with bedside health care workers to develop, implement, and monitor these violence prevention plans. Hospitals must track incidents of violence so we know where we need to make changes. Violence is not part of the job, and we can work to prevent it.
In 2017, nurses continue to push for workplace violence prevention. On January 10, OSHA Administrator David Michaels granted National Nurses United's petition to create a national workplace violence prevention standard.
Nurses from throughout the country, including Minnesota, testified at an OSHA public stakeholder meeting that day on the need for national workplace violence prevention regulations.
"My coworkers and I do not feel that we work in a safe environment due to the short staffing of nurses, and support personnel, such as sitters, orderlies, ward secretaries, and security personnel," Sanford Bemidji Medical Center RN Nora Jordan told OSHA at the meeting. "We need a preparedness plan that includes all the necessary staff to subdue patients who become violent.  We need to have a plan that makes sure I can get the people I need to protect not just myself but my patients as well.  It's even more important that the members of the preparedness team know what to do when they come to an incident. It should be mandatory that facilities have that plan and review it and rehearse it regularly, so we're acting-not reacting to any situation."
In 2018, the Minnesota Legislature is considering a bill that would equalize the penalty for assaulting a nurse or healthcare worker no matter where the assault occurs. Right now, the law only has a heightened penalty for assaults in emergency departments, but nurses know that violence occurs in every area of our hospitals and all too frequently. Representative Matt Grossell, a retired sheriff's deputy, and Senator Karin Housley have introduced legislation to equalize the penalty for all areas of a hospital.
To get involved, contact:
Jackie O'Shea, Political Organizer
651-414-2857  Jackie.OShea@mnnurses.org
Katie Gjertson, Political Coordinator
651-414-2832  Katie.Gjertson@mnnurses.org
Cameron Fure, Political Organizer
651.414.2843     Cameron.Fure@mnnurses.org