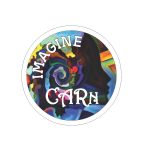 Are you thinking of retiring soon or are you already retired? You can keep active in MNA by joining the Council of Active Retired Nurses (CARn).
View the CARn brochure for details and fill out this online application to get started!
Download the 2017 MNA Membership Application:  Non-Bargaining Unit
Join CARn for a special pre-Day on the Hill session about threats to Social Security on February 13!
Retirees are welcome to attend CARn meetings, which are 10-noon at the MNA office in St. Paul:
March 8
April 12
May 3: Mini Day on the Hill
May 10 (Duluth – details coming soon)
September 13
October 16 (at Convention – Rochester, MN)
November 8
For more information, please contact Julie Kinsel (Julie.Kinsel@mnnurses.org, 651-414-2864)