---
MNA Endorses Erin Murphy for Governor

The MNA Board endorsed Rep. Erin Murphy for Governor after a recommendation by the nurses' screening committee. Every gubernatorial candidate was invited to be screened. The candidates filled out a questionnaire, and then came to MNA to be interviewed by nurses. Murphy won the recommendation due to her work expanding healthcare access to Minnesotans, efforts to solve short staffing in hospitals, and because she was pivotal turning around the state's budget from shortfall to surplus.
Murphy told the nurse selection committee of her vision for growth in Minnesota, expanding access to patient care for everyone in the state, support for nurse-to-patient ratios, Single Payer insurance, and Earned Safe and Sick Time for all workers in Minnesota. Nurses on the committee each assessed the candidates' answers on a questionnaire and their individual interviews. They voted through a straw poll that gave Murphy the highest number of votes. The board members took that straw poll result into consideration along with nurses' written assessments when they made their final vote for endorsement.
---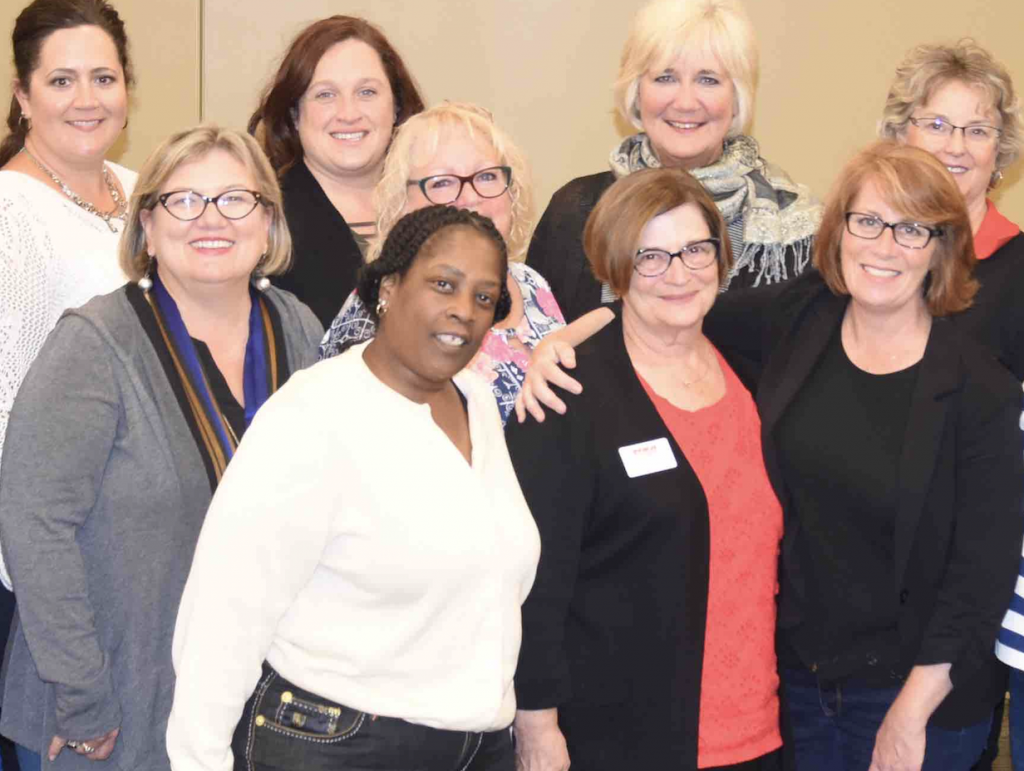 ---
Read the press release here
https://mnnurses.org/press-release-minnesota-nurses-endorse-state-representative-erin-murphy-governor/
How can I support Erin Murphy?  Caucus!
Unsure of how to Caucus?  Click here!
 Precinct Caucus Feb 6, 2018
Minnesota's party precinct caucuses are scheduled for Tuesday, February 6 2018. All MNA members are strongly encourage to attend a caucus and be part of the discussion about the issues and candidates that are important to nurses.
What is a precinct caucus?
The precinct caucus is the neighborhood-level meeting that each political party holds early in an election year to begin the process of endorsing candidates for office and creating their policy platform.
Most caucuses last no longer than two and a half hours. The meetings will be run by a voter from your precinct who will follow a set agenda. The two main tasks of the caucus are to elect delegates to the next levels in the process and to vote on policy resolutions.
What to expect at your precinct caucus
Caucus night in Minnesota will be Tuesday, February 6, 2018 at 7:00 pm. Your caucus will be held in your neighborhood, usually at a local school, community center, church, park or other public meeting space. To find your party's caucus location for your precinct, visit your party's website. It's important to note that your caucus location is probably different from the place where you vote.
When you arrive at your caucus, you will sign in. To get the most out of the evening, introduce yourself to your neighbors. One of the best parts of caucus night is getting to know your neighbors and building relationships based on issues you care about.
At 7:00 pm the caucus convener will call the meeting to order. The group will elect a caucus chair, and then move through the agenda, which will include a preference ballot for you to choose the candidates you prefer for party endorsement (including the governor's candidates), election of delegates to the next stage of the process and discussion and voting on policy resolutions.
To watch a short video about what a DFL precinct caucus looks like, watch this short video: https://www.youtube.com/watch?v=hYJJTppRY0w
Where is my precinct caucus? Please visit the MN's Secretary of State's webpage to look up your precinct caucus location: http://www.sos.state.mn.us/elections-voting/how-elections-work/precinct-caucuses/?searchTerm=precinct%20caucus%20locations (Please note the caucus locations will be posted mid-January)
Running for delegate
If you are interested in going beyond the caucus and running for a delegate position, you will raise your hand to be considered. The precinct caucus is followed by a local convention, drawing delegates from the whole senate district, county, or congressional district, where delegates will endorse candidates for state legislature and continue the process of choosing policy resolutions to be part of the platform. Finally, there will be a state convention in the spring where delegates endorse candidates for statewide office including Governor, U.S. Senate, Attorney General, Secretary of State, and State Auditor.
Where is my county unit or senate district convention? Times, dates, and locations for 2018 DFL conventions are available here:https://docs.google.com/spreadsheets/d/1sLfDitVJhoQLRlOjh2aXEEnMSqBO7YME1Gu_zS62MTw/edit#gid=585055497
Resolutions
Each party has a platform stating their positions on issues. The caucus is the beginning of the process to create that platform. Any caucus-goer can bring a resolution to their caucus for consideration. You will be asked to read your resolution, and then your caucus will discuss it and vote on it. If your caucus votes to pass the resolution, it will be sent on for consideration in the party platform.
MNA is encouraging nurses to bring resolutions to their caucus related to nurse staffing and Guaranteed Healthcare for All. Introducing a resolution is a great way to educate your neighbors, build support for nursing issues, and help focus the conversation on solutions to the problems we as nurses see every day.
Read MNA's Resolutions:
FINAL 2018 Safe Staffing Resolution
2018 Single Payer Healthcare for All Resolution
Candidate Visits
Candidates and elected officials will most likely visit your caucus meeting, and will be given a moment to speak. This is a great chance to get to know the people running to represent you. If you have one, wear an MNA t-shirt or button so those candidates know that nurses are involved and active in the political process.
Your caucus meeting is a great way to get involved in the political process, make your voice heard, and get to know your neighbors. One of our most important roles as nurses is to advocate for our patients. Getting involved in politics and policy is one way to advocate for our patients and our communities, and help create policy solutions based on nursing values.
If you have questions or need more information, you can visit your party's website or contact MNA staff.
Katie Gjertson, Political Coordinator
Katie.Gjertson@mnnurses.org (651) 414-2832
Cameron Fure, Political Organizer
Cameron.fure@mnnurses.org (651) 414-2843
Jackie O'Shea, Political Organizer
Jackie.O'Shea@mnnurses.org (651) 414-2857
---
Who is Erin Murphy?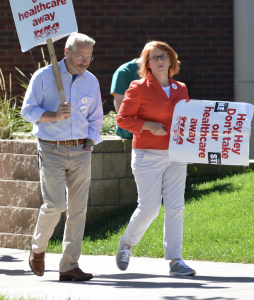 Murphy grew up in Janesville, Wisconsin, as part of an Irish union family.  Her Dad worked many years in the General Motors plant there.  She attended the University of Wisconsin-Osh Kosh and, later, the College of St. Catherine in St. Paul, MN.  She became a Registered Nurse and got her start at St. Joseph's Hospital in Marshfield, WI.
Murphy is married to Joe Faust, owner of a painting company, and they have twin daughters.  One is studying water resource management at the University of Wisconsin-Madison, and the other also studied nursing and works at Masonic Children's Hospital in Minneapolis.
She started working for the Minnesota Nurses Association and rose to the level of Executive Director.  She also teaches a nursing class at St. Kate's.  She decided to run for the Minnesota House to represent seat 64A in the Summit Hill neighborhood of Ramsey County.  She was first seated as a state representative in January, 2007, and she rose to the position of House Majority Leader in 2012.
Murphy's accomplishments include establishing MinnesotaCare, and she continues to fight for healthcare reform.  Watch Murphy's speech on the House floor from the 2016 Minnesota Legislative Session:  https://youtu.be/HDsT1C_O29o
Murphy's Values and Vision
"With my nursing practice rooted in advocacy, I know a healthy state is one in which all Minnesotans have access to a fantastic education, health care they can count on, and economic opportunity and jobs that allow them to support their families." -Erin Murphy, MurphyforMN.com

Murphy cites building an ambitious education system, a healthcare infrastructure that works, an economy of the future, and a more inclusive state as building blocks of her vision for Minnesota.  Read her position statements here:  http://murphyformn.com/valuesissues/
Erin Murphy, RN
As a nurse, Murphy faced many of the same issues plaguing the profession today.  She understands the need to solve the short staffing epidemic, and she has fought for safe staffing.  See her describe her own staffing incident on the Minnesota House floor.

---
FAQ
 Why can't MNA endorse a Republican (too)?
MNA can endorse only one candidate, and nurses screened Democrats, Republicans, and one Independent in this last screening session. Murphy scored the highest of all the candidates, not just the Democrats, with her answers and experience.
Who decided to endorse Erin Murphy?
MNA opened the screening process to every nurse in the state of Minnesota, and each member was invited down to St. Paul on September 9 for the screening session. The committee that chose Murphy consisted of members from a wide range of facilities from all across Minnesota, and their recommendation went to the MNA Board. The Board has the ultimate vote on who to endorse.
What was the vote count?
The Board unanimously voted to endorse Erin Murphy for Minnesota Governor in 2018.
Doesn't Erin Murphy's history as MNA Executive Director give her an unfair advantage?
Murphy's experience was considered along with the other candidates who also have helped MNA.   MNA endorse Rep. Paul Thissen for his 2010 bid for Minnesota Governor, who is also running this year.
Why is MNA endorsing so early?
MNA has set a precedent of endorsing early, and both candidates and journalists now expect the nurses to start the process. The earlier the endorsement, the more clout it carries with candidates.
What was the endorsement process?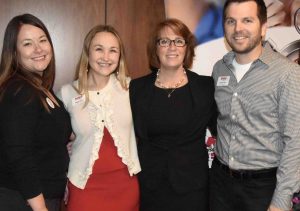 Each member was invited down to St. Paul on September 9 for the screening session. The committee that chose Murphy consisted of members from a wide range of facilities and demographic areas of the state, and their recommendation went to the MNA Board. The Board has the ultimate vote on who to endorse.
Why can't MNA wait to endorse?
MNA could've waited until there are fewer candidates in the race or even after the nomination is made, but the longer an endorsement takes, the less importance it has with voters and the candidates.
Why is MNA involved in politics?
As a labor union and a healthcare advocacy organization, MNA's mission is to improve patient care through all means. Nurses can do that through their contracts, and they can achieve that through the political process. Helping candidates also helps nurses as they are the lawmakers who vote on staffing, nursing practice, labor laws, violence prevention, and other key nurse issues.
Why are my dues being used to back political candidates?
They aren't necessarily used to fund candidates or their campaigns. Each member must check off where they want part of their dues to go. The default category is the MNA Educational Foundation. Other choices include the MNA strike fund and the MNA Political Action Fund or the PAC. If a member isn't sure where their dues are going, they can ask membership to look it up. By law, MNA cannot use dues for political purposes unless authorized by the member.
---
This is an independent expenditure in support of Erin Murphy for Governor, prepared and paid for by the Minnesota Nurses Association Political Committee (#30245), 345 Randolph Ave. #200, Saint Paul, MN 55102, and is not approved by any candidate.